October is my fave month, because the weather is just perfect. A perfect sewing weather!
I recently finished these two travel wallets from my own Pattern (you can get it HERE). This yellow one below with quirky travel theme print is really cute. I saw this print on Nomura Tailor Instagram page and luckily when we went to Kyoto in January they still have it! I picked up 3 colors of the same print. I am wondering what to make next, since I only purchased half yard each.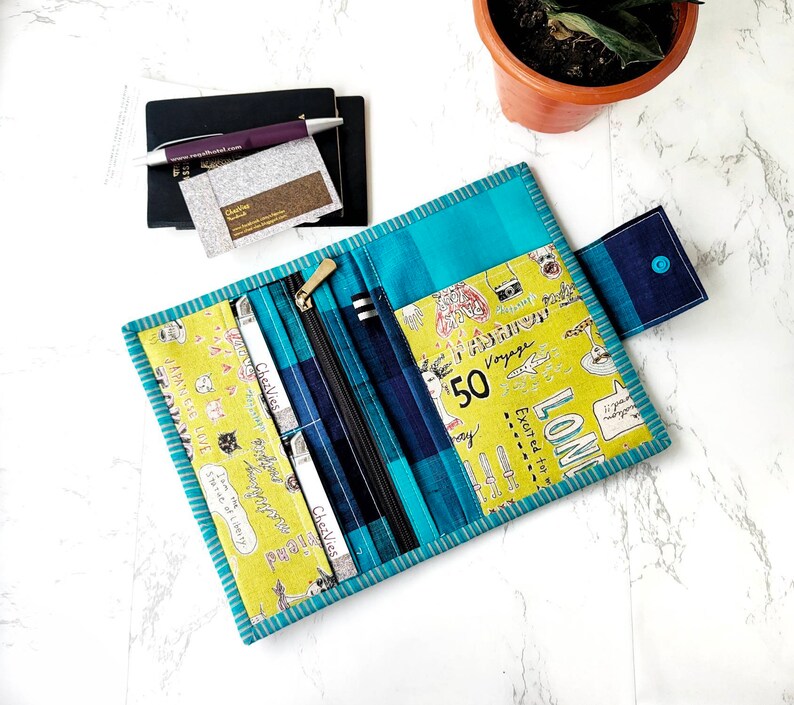 The second one this this pink and brown combo. I call it Catman in NYC print. Salmon pink & brown always go really well together, right? The polkadot fabric for the flap is from my stash. (I seriously need to sew from my stash only!)
This passport wallet is very popular with travelers. Either couple traveler or small family. The passport slot can easily store up to 3 passports, plus there are 2 slip pockets and 1 zipper pocket along with 6 card slots. I always this travel wallet when I travel alone. That way, I don't need to carry extra purse with me.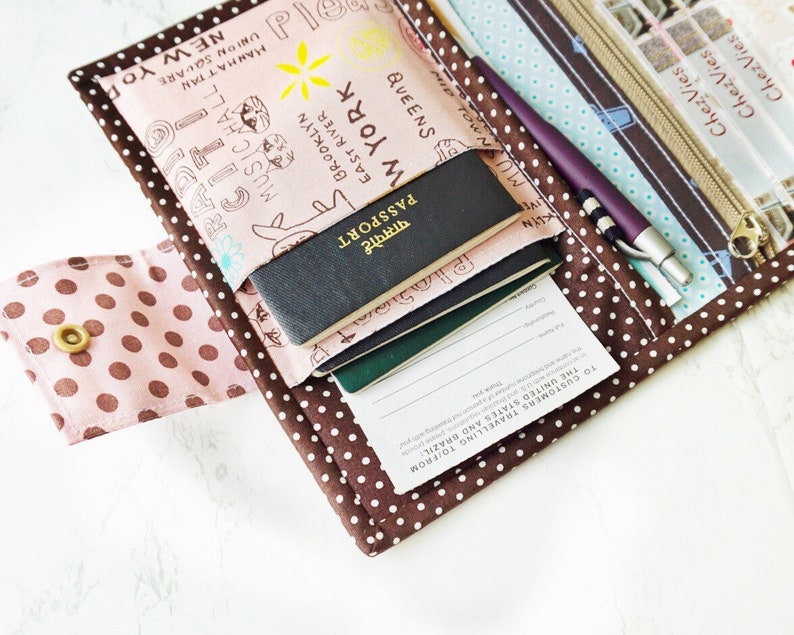 These wallets and the pattern are available on both my Etsy Shop and Webstore. As I mentioned in my previous post about new Etsy advertising policy, I did increase the price in Etsy after I sat down with hubby and did a serious calculation which turned out I was in the red for a couple of months! But if you want to save some extra bucks, do check out my Webstore and let me know what you think about it!
If you're running a handmade business, especially if you're selling in Etsy, do your calculation properly! Well, having your own website is much cheaper, but Etsy has the crowd. Change is never easy, hopefully we all will be back to track again soon! Thank you so much for always supporting handmade artists _/\_
That's all for today! Happy Crafting!!