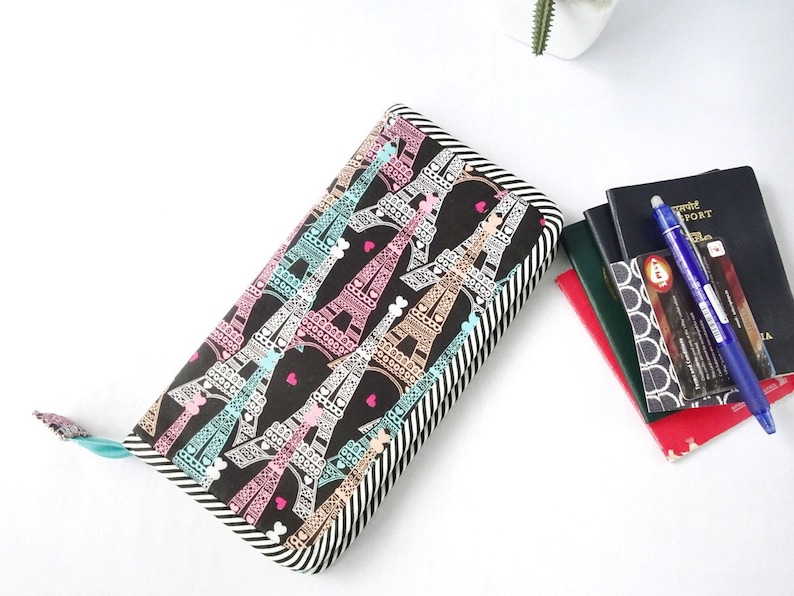 Installing all around zipper is quite tricky, because the wallet is interfaced with heavy interfacing plus batting. So I made several changes on the interfacing. I used heavy interfacing only on the main lining and using woven interfacing on the main exterior and used the same thin fleece batting for the padding. It worked out beautifully.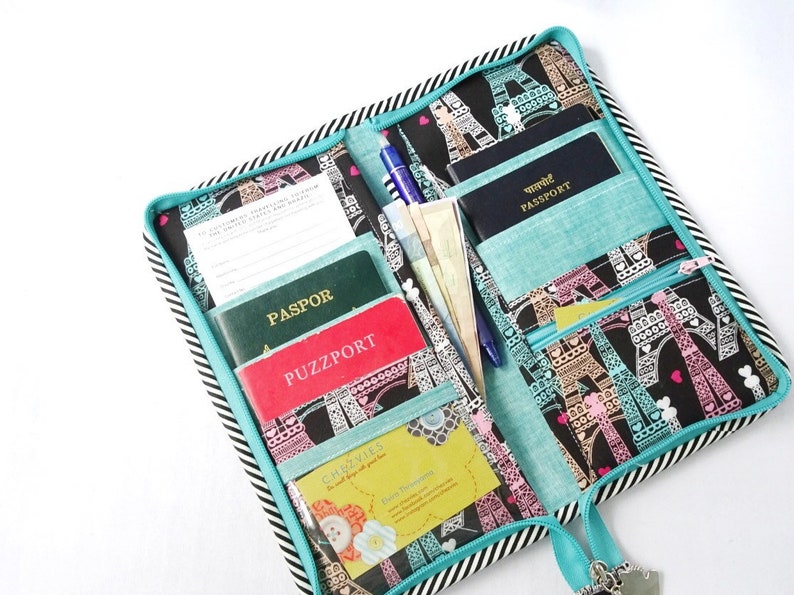 I will take photos and maybe videos when I make the next wallet and write a tutorial for it in my next post. Make sure you subscribe to my blog so you won't miss the post.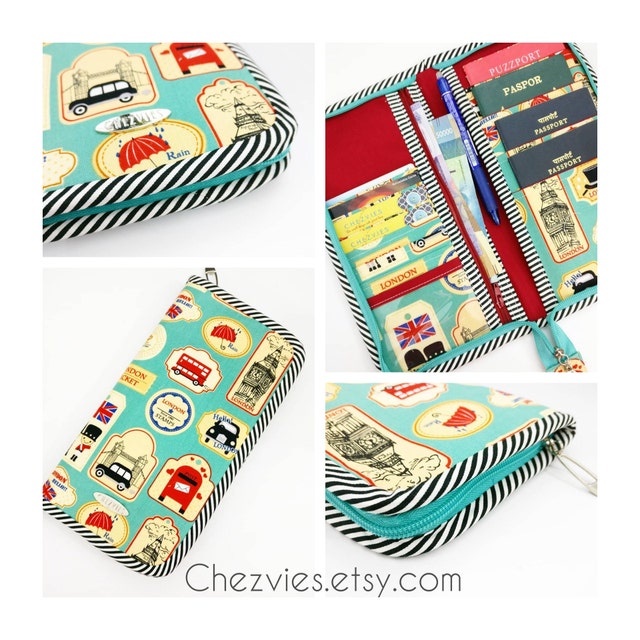 I also made the above travel wallet ( a custom order) with zip around closure. I will make more of this for stock (and I need to sew up those stash!) . The green London print fabric is finished now but I have the peach one in case you want the same print.
Thank you for stopping by,