It's been raining for the last 2 weeks, though the weather become more tolerable but the lawn become muddy. Luckily the rain always comes at night, at least we get to see the sunshine during the day. And the flowers have gone bad to my MIL's dismay. But I love rainy season, cos even though it's humid at least the garden is greener.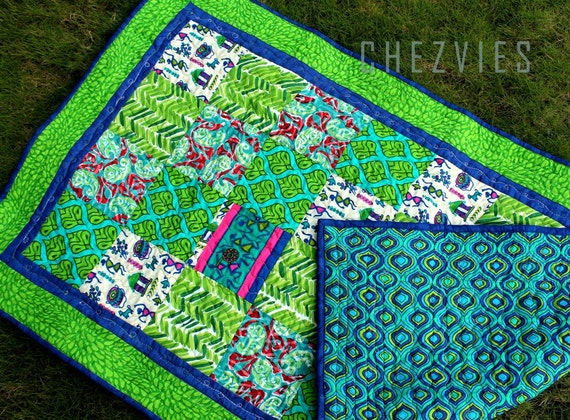 and who doesn't love green?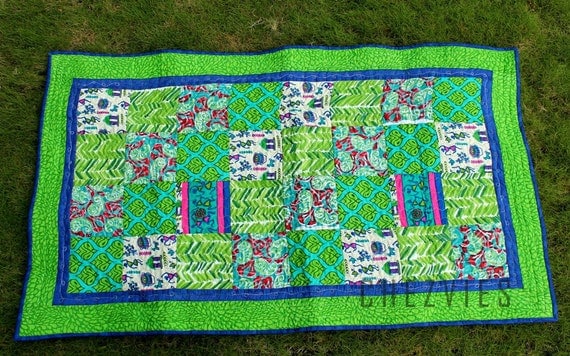 Yes, I finally completed this one. Simple table runner using charms and a slim blue border make it more charming.
The runner is available for grabs in my Etsy Shop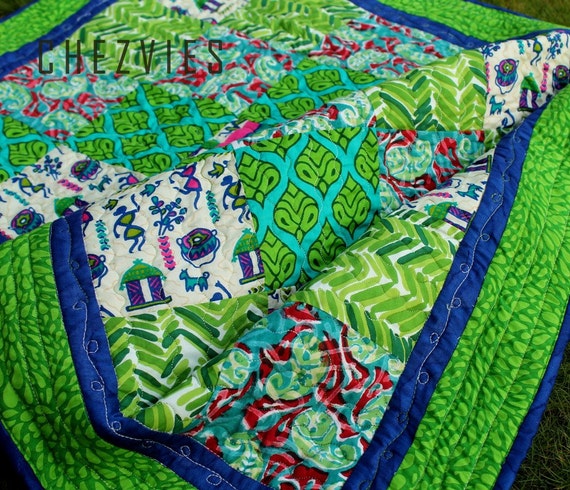 I love the feel of mulmul cotton in quilt. It's so soft. it's challenging to work with cos it's stretchy, maybe I should use more starch next time I work with mulmul.
So, that was last week, this week I've finished baby quilt for a friend, which 2 years overdue (ha!!)
I wanted to make the quilt when her baby was born but then you know....it's got delayed.
I washed and ironed it today and will take a proper pics tomorrow and hopefully will write a blog post about it.
Until then,
Happy Quilting