Who doesn't love Doraemon? He's smart, fun and full of ideas. My younger son still love watching Doraemon. Even I enjoyed watching the Hindi version, because that's how I picked up a few lines of Hindi. Sometimes I like to mimicking Nobita's Mom and my sons will rolled their eyes 0_0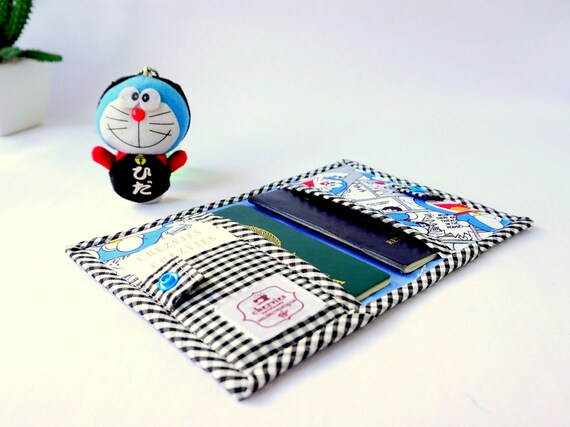 I was chatting with Shweta last week or so and I admired her neat machine binding. So I decided to try on these wallets. They turned out quite decent. What do you think?
The key is same like any other binding, make sure that the fabric grain is straight before you cut the fabric. I used the same width as usual, 1.5" wide, and 1/4" seam allowance. While wrapping the binding over, make sure that it covers just a little bit over the stitch line, maybe around 1 or 2 mm but not more. Using lots of wonder clips will certainly help to hold the binding in place.
Stitch as close to the edge as possible. That way, on the inner side of the wallet, the stitch will fall just along the fold.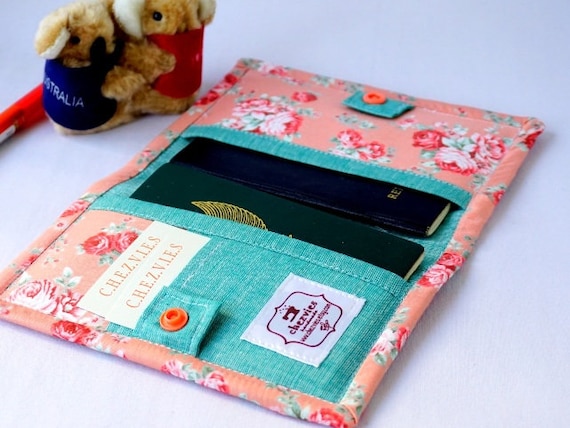 For the floral passport cover, I used shot cotton a.k.a handloom fabric for the lining and card slot. The color just matched perfectly with the green on the floral print. Most of the time, finding the right fabric combo is the longest process. It's like finding a soulmate ;-).
Thank you for stopping by,
Happy Sewing!
~ Elvira~