I need to make few stuff to freshen up my kitchen and I'm looking for ideas from pinterest. Something that is easy and quick to sew. Here are my list:
I think it will be good as a host gift or housewarming gift, right?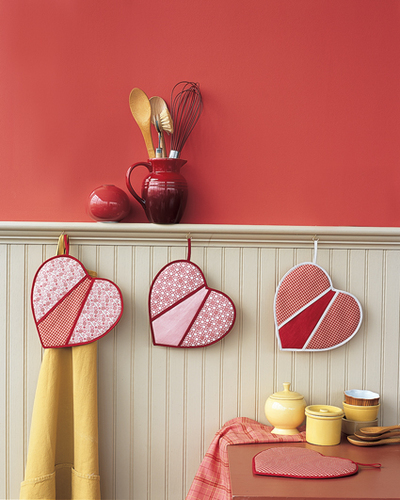 I always need cloth napkins to send with my sons lunch boxes. They are handy and of course one of a kind. Make it in your children's fave print. I
I think this will be good for bathroom hand towel too. You know when you have kids, they just throw the towel around after using :((
I don't find a tutorial specially for this, but I guess you can use this bag handle cover tutorial. It's basically the same.
This is one thing I need to make. The pattern is actually for gardening, but I've seen in Kdramas, they wear this sleeve while cooking which I think very good especially if you have to do a lot of frying in summer :D.
What do you think? Do you make stuff for the kitchen too? What is your fave?
Thank you for stopping by!
Much love & Have a nice day!
Hearth and Soul