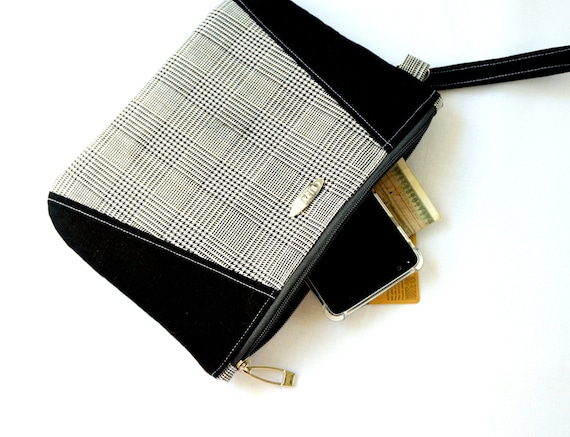 The weather is getting cooler and it's perfect weather to try new stuff. I've been working steadily to freshen up my shop with more products. I made a few pretty floral wallets and also new passport covers . More stuff with new prints are coming up soon!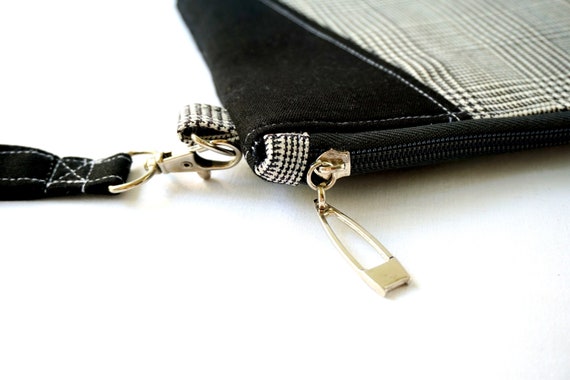 While working on this clutch, I googled about plaid, tartan and check fabrics! I was just curious and right enough, plaid and tartan is different in the sense that tartan is the design and plaid is the garment. At least originally that was the meaning.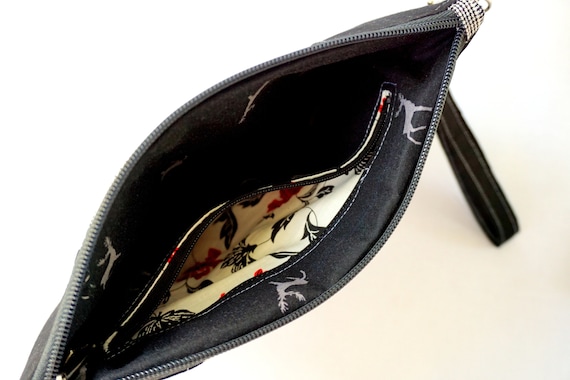 Interior Zippered Pocket
But in some discussion, people agreed that plaid is the North America term for tartan. And tartan was supposed to be colorful. So I am wondering what should I call this black and white one?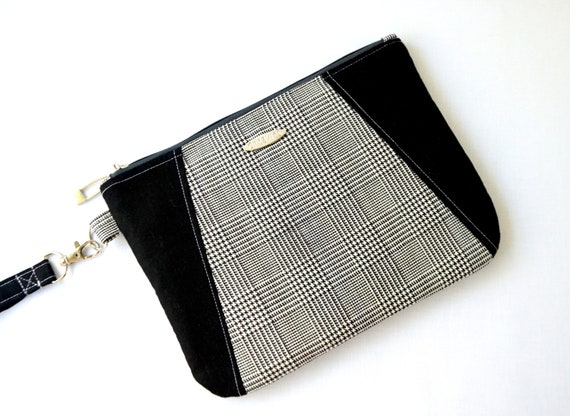 Anyway, I am very pleased with this wristlet and the size is just perfect for evening bag. It has interior zipper pocket too, very useful to keep your important stuff.
You can find the
Free pattern HERE
.
Thank you for stopping by,