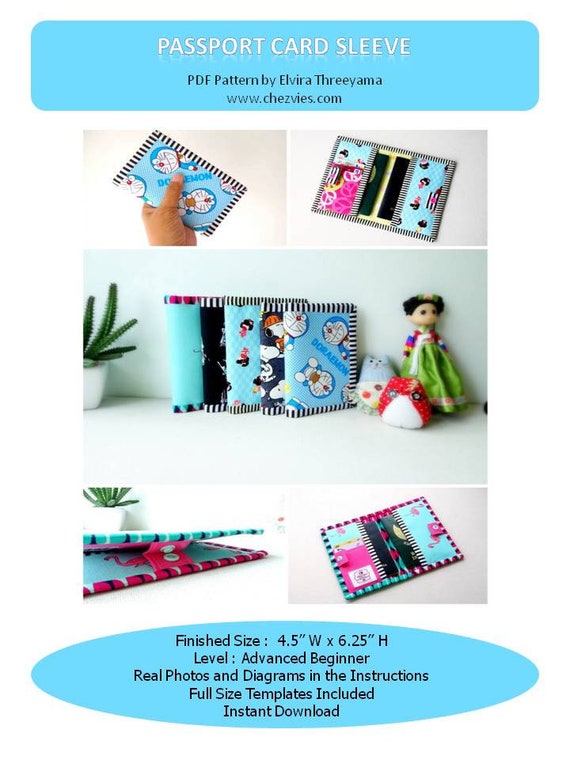 I just released a new pattern! When I first posted the passport cover I made in Instagram, many of my fellow crafters asked if the pattern will be available. Well, I said, why not? It's a super quick pattern to sew and I'm sure it will be popular in your handmade markets or pop up stores. The pattern itself is highly adaptable. One of my tester, Maria, said it is perfect for an everyday wallet.
I'd like to thank my amazing testers for their effort to help me perfect this pattern. There was a lot of discussion in the group and I learned that certain countries' passports are bigger. The pattern comes with full-size templates and measurements are given in Metric as well as US System.
Without further ado, let's check out a few photos from the testers! Make sure you click the link to check more of their works.
Aren't they beautiful? Some of the testers said it was the first time for them to try sewing the binding by hand and they loved it!! I included step by step photos how to create a neat mitered binding in the pattern and planning to add a video soon. As soon as I learn how to take a decent video, without embarrassing myself or my sons LOL.
I will show you more photos tomorrow! Follow my blog by email so you won't miss the post or join the Facebook Group and mingle with the like-minded crafters.
- Elvira-