Hello again,
Weather is still pleasant in the Northeast of India. We got plenty of rain (and storm) this year and I hope the summer will not be too hot.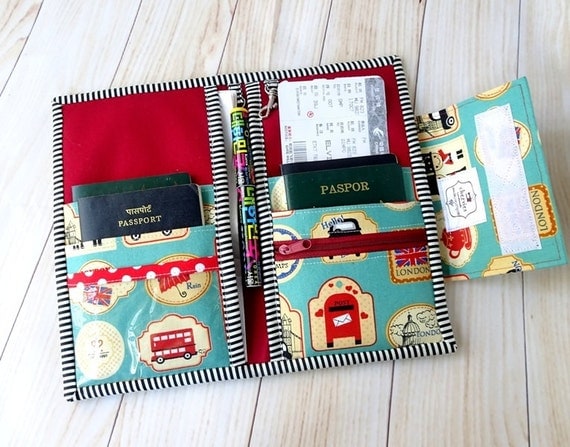 If you already bought the
pattern
(if you have not, links available at the end of this post), here's simple things you can do.
To make 4 slots passport holder :
1. Cut only the top and bottom card slots (Exterior Fabric, Lining and Interfacing). And proceed as per pattern instructions.
2. Adjust the main body piece (Exterior, Lining, batting) by reducing the HEIGHT by 1 inch. The width should remain the same.
3. (Optional) Reduce the WIDTH of the flap exterior and the interfacing piece by 1 Inch. The length of the flap piece should remain the same. Or else you don't have to change the flap pattern if you want a wider flap, just like these fun and beautiful wallets by
Kausalya of The Turquoise Paisley
The Family Passport Holder pdf pattern is available here:
(Printed Pattern & Kits available in ChezVies - Price in INR)
if you already got one and have any questions, you can always
email me.
Until then,
Happy Sewing