I always love shabby chic style
with soft pastel colors and ribbons
After making my
iPad sleeve
, I was in the mood of making another one with pastel colors and maybe a little handle, which you can carry around and can fit in your iPad with smart cover, wallet and an iPhone
and here it is: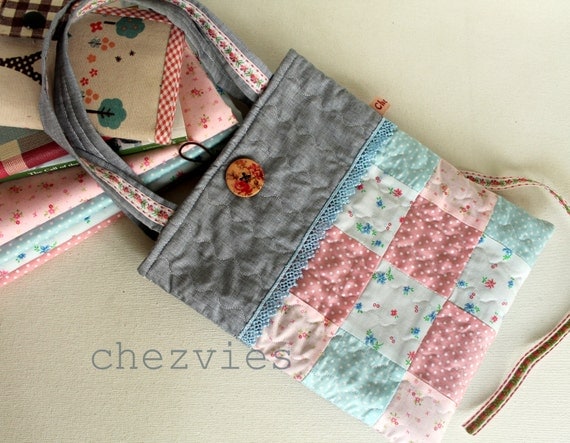 I used fleece and as batting. Fleece is nice to quilt since it doesn't move, so for small projects I don't need to pin them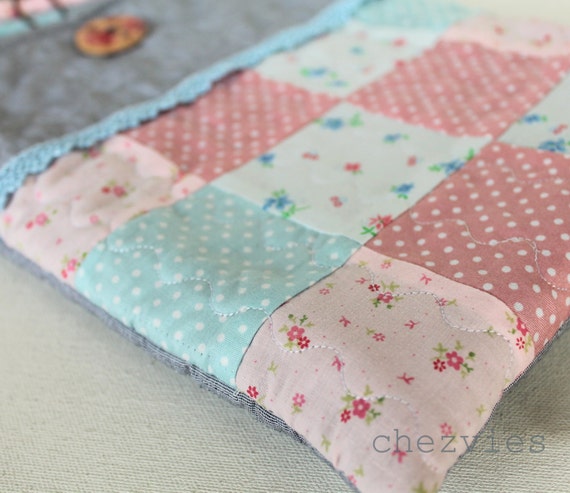 again I quilted it with my fave decorative stitch
this time I lengthen the stitch a little bit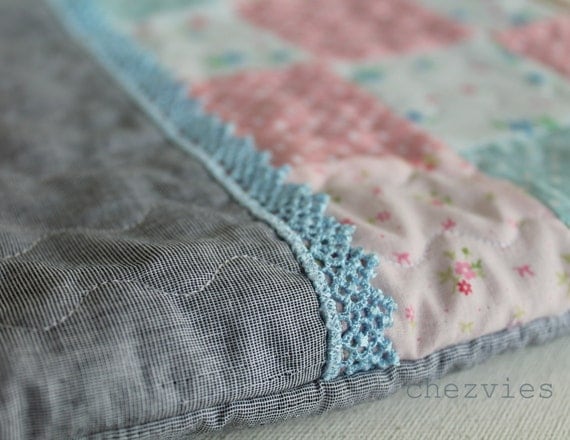 The grey fabric was from my fave Bombay dyeing. It's linen cotton for men's shirt.
It's difficult to get a linen here, so when I see one I pick up. Though it's a bit expensive but it's worth it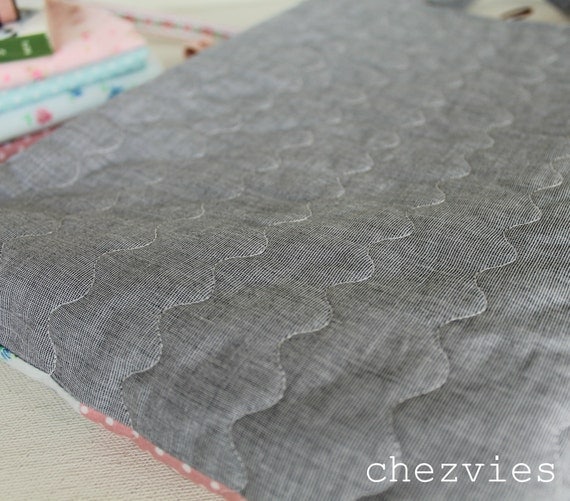 the back side is plain grey and I love how the quilting turned out
simplicity is always the best, imho ^_^
This bag is listed in my
Etsy Shop
and is ready to ship
Until then,