There was a little handmade shop in my town run by a very talented lady. She has a bakery and a handmade baby stuff shop. The shop though small is very beautifully decorated. She made baby dresses, mostly for newborn to about 2-3 years old baby.
I often visited the shop but never met her. And in one evening when I dropped by to pick up some pastries, I went inside her little shop and met her. We talked and I showed her the pictures of what I've been doing. Well, long story short, she liked my handmade stuff and ordered few stuff for her daughter who's expecting a baby. Her daughter likes elephants and I happen to have this pretty elephant fabrics which will be perfect for her. I mixed and matched it with stripes and dots.
She wanted a summer quilt. We discuss all the possibilities and we decided to put a layer of solid cotton as a batting, instead of the usual batting and use mulmul cotton at the back.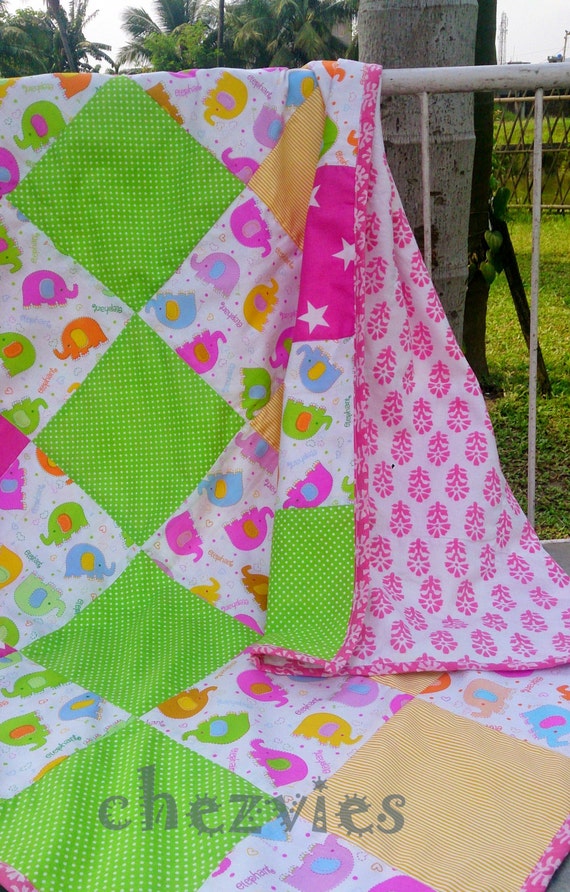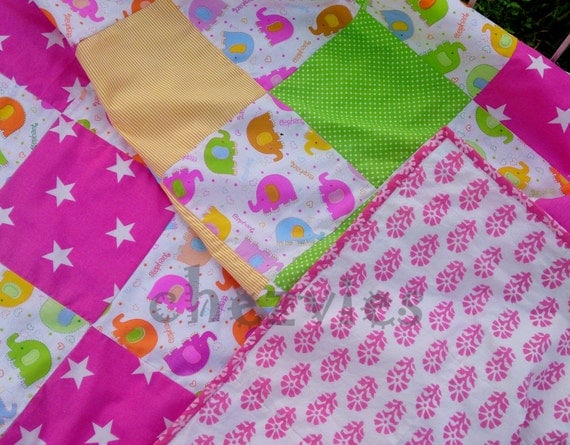 this quilt is perfect for spring or summer. I quilted in the ditch around the squares.
I still have more fabrics and if you want the same quilt I'd be glad to make a custom order for you. Simply for to my shop in
ETSY
For the fabrics you can get from the following shops:
Until then...Happy Sewing